Ask the experts
Here is a selection of Q&As from Your North West Wedding magazine. If you would like your question answered by our experts, please email it to editor@yournorthwest.wedding.
To view more Q&A's on a different topic, please select one from the list below.
Hot topic: From themes to photography, we've got it covered
Our experts solve your problems
---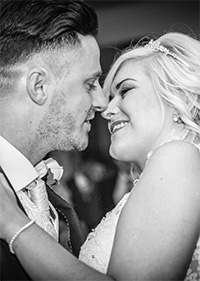 Picture perfect
Q. We're getting married this summer and want some amazing couple shots both in the venue and at the nearby beach. Do you have any ideas of how we can get some beautiful shots?
A. Chris Higgins says: It's important you think carefully about what style of photography you want to capture. There's lots of different options to choose from so take your time and do some research before making a decision.

- When planning your big-day schedule try and leave roughly 20 minutes free for some intimate couple shots.

- If you want gorgeous images then we recommend you go to the coast where you'll get an unobstructed view of the sky.

- If you have to travel between venues this could be the ideal time to stop and take some pictures. Speak to your chauffeur or wedding car company and make sure they're happy for you to make the detour.

- Make arrangements for your guests to be entertained while you're having your photographs taken. A magician is always a great choice, they provide some light-hearted fun and will keep your guests laughing for hours.

- Speak to the staff at your reception venue and make sure they're aware that you'll be taking some time away from the wedding party so they can arrange your wedding breakfast accordingly.

- Most wedding photographers are flexible but ensure you chat to your supplier beforehand to make sure travel costs are covered.
---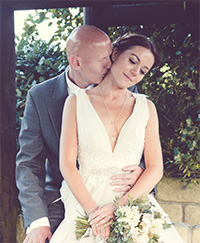 Snap happy
Q. We're looking for a wedding photographer but we're a bit worried about booking someone online that we've never met. Do you have any suggestions?
A. Christina Davies says: It can be overwhelming organising your wedding but I recommend you meet your suppliers in person before booking. You'll be spending most of the day with your photographer so it's important you like each other. If you're finding it difficult meeting you could organise a Skype session or phone call to make sure you're comfortable around them.
---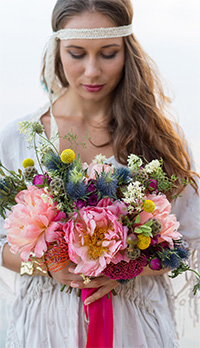 Summer loving
Q. We've just started planning our festival-themed wedding for next summer but we're not sure where to start. Do you have any suggestions on how we can make our idea come to life?
A. Katherine Appleby says: A festival-themed wedding is a fantastic idea and if done well will create an engaging, fun-filled day for you and your guests.

- Firstly it's important you think about why you've chosen this particular theme. By understanding your own expectations and priorities you'll be in a much better position to start planning.

- Use Pinterest and Instagram to create online moodboards where you can gather all your ideas.

- Make a physical moodboard with pictures, flyers and articles that you find inspirational.

- It can be daunting making decisions so we suggest you get all your friends and family together for a planning session. Go through your ideas and ask them to help you make a final decision.

- If you're finding the experience overwhelming then try contacting a wedding planner for some advice.
---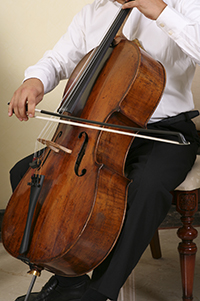 Music to my ears
Q. My fiancé and I are having an elegant celebration and we're thinking of hiring a string quartet. Do you have any advice on how we can have a classic theme but still keep the music modern?
A. David Hornberger says: Around 90 per cent of our clients request modern music while others ask us to include a variety of genres to cater for all their guests' tastes.

- We suggest you opt for a current selection but give your loved ones the option to make requests.

- If you want to keep things smart and sophisticated then you could ask your friends and family to stick to a dress code to tie in with the overall atmosphere of the day.

- Make sure you find a group of musicians who will listen to your needs and help you create the perfect music selection.
---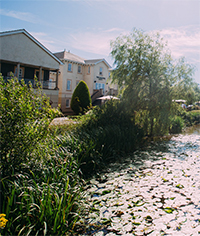 Wow-factor
Q. I really want to have a relaxing weekend with my best girls before our big day. Do you have any ideas?
A. The wedding team says: It's important you relax in the run up to your big day so take some time to have some fun!

- Enjoy a girls night at one of our luxury cottages.

- Put your bridal party through their paces with fantastic outdoor activities such as Segways, archery or cycling.

- Join in with one of our many exercise classes.

- Enjoy a day of relaxation at the spa followed by afternoon tea.

- Treat your friends and family to a pre-wedding dinner at our delicious restaurant or if the weather is nice enjoy some al fresco dining at our tapas bar.
---
Contact our experts...
Chris Higgins
Photographer
Christina Davies
Photographer
David Hornberger
Musician
Katherine Appleby
Wedding planner
The wedding team
Coordinators at Ribby Hall
---