Editor loves...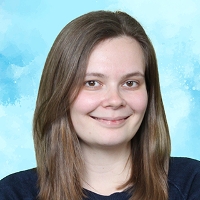 Melissa x The weather can be unpredictable and make it difficult for photographers to capture gorgeous images. Luckily for bridal boutique manager Camilla Britten and her colleagues, the weather cleared up just in time to capture this gorgeous image. Camilla explained to us what inspired them: "With four incredible dresses designed by Berta Privée and Instagram influencer Ella Ravenscroft as our model, we knew this shoot would be one to remember. We decided to stick with the popular geometric trend to create a modern and luxurious feel. We only had two hours of dry weather, and the photographer, Jeff Langhorne, did an amazing job of getting all the shots we needed in such a short time scale."

To see more images, turn to page 81 in the current issue.

Photographer's credit: www.jefflanghorne.com

Purchase your copy here – www.yournorthwest.wedding/buy-a-copy
If you like this, check out more inspirational ideas for your wedding.