Editor loves...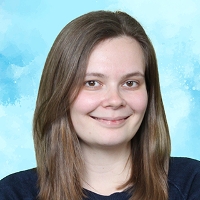 Melissa x Devon and Stephen first laid eyes on each other at work. "I'm a make-up artist and was doing prosthetic make-up on amputees during a training exercise that Stephen's regiment was on," says Devon. "Our relationship blossomed, and later Stephen proposed next to Lake Windermere in the Lake District. We went to a spa to enjoy some drinks and treatments. Stephen had planned a meal and was going to propose later in the evening, but as I'm a light drinker, I wasn't keen on the idea of a meal or cocktails afterwards. He ignored my request and insisted we go to the cocktail bar. The whole thing was a surprise, but I did have my suspicions. Later in the evening, we were walking down a cobbled street towards Lake Windermere when Stephen clumsily got down on one knee and asked me to marry him. Two dog walkers stopped and were the first people to congratulate us before we went and celebrated with champagne."

Photographer's credit: www.scottandlees.com

Read the full wedding in our April/May issue - available to download for free now.
If you like this, check out more inspirational ideas for your wedding.
Be notified when our latest issues are available to download
Register now to be kept informed with all the information in your area to help you to make the very best choices for your wedding.