Editor loves...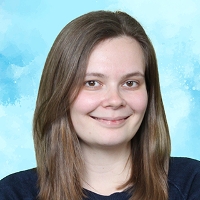 Melissa x We adore this gorgeous shoot at Manchester Hall, so much so, we just had to put it on the cover. We spoke to the coordinator and stylist, Stacey Hartley from To Be Revealed Styling, to see what her inspiration was: "The concept for the shoot was modern Victorian. I wanted to show off the incredible detailing from all the suppliers by creating a capsule of images that showcased a traditional style.

"Non-traditional weddings are becoming increasingly more popular, and I see this thriving throughout 2020. Brides-to-be want to make a statement through their styling, and we want to encourage them to be bold and show off who they are."

Photographer's credit: www.marnivphotography.co.uk

To see more images, check out the current issue. Download your free copy at www.yournorthwest.wedding/free-download
If you like this, check out more inspirational ideas for your wedding.
Be notified when our latest issues are available to download
Register now to be kept informed with all the information in your area to help you to make the very best choices for your wedding.