Editor loves...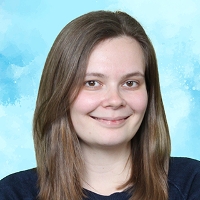 Melissa x I love Sarah and Robert's love story.

Sarah says: "We knew each other but never really spoke. Thirteen years later, I moved back to Lancashire and decided to join Facebook. I messaged Rob, and as our favourite football team had made it through to the 2008 League One play-off-final, I asked if he had plans to go. Luckily, he had tickets and offered me a spare. We had an amazing time and exchanged texts for a few days afterwards. He asked if I fancied going to Blackpool Pleasure Beach, and we've been together ever since. Robert popped the question on 26th February, 2017. It was the day after my 40th birthday. Rob surprised me with a night away at the Wasdale Head Inn. He planned to propose at the top of Great Gable. It's the first mountain that we climbed together and has always held a special place in our hearts. However, the weather was atrocious, so we decided to go for a walk instead. We wandered around, admiring the surroundings, when Rob passed me his phone and said 'look at this.' It was a video of our beautiful boys saying 'mummy, will you marry daddy?' I literally sunk to my knees and started to cry. It was the perfect way of proposing, and we couldn't have been happier."

To see more turn to page 36.

Photographer's credit: www.markmcneillphotography.com

Purchase your copy here – www.yournorthwest.wedding/buy-a-copy
If you like this, check out more inspirational ideas for your wedding.