Danielle and Robyn's big day took place at Bolton School.
Danielle and Robyn met at their local pub. "It was Christmas," says Danielle. "We had seen each other a few times but had never been introduced. Every time I saw Robyn, I got butterflies in my stomach. She was beautiful, and I couldn't take my eyes off of her."

Danielle popped the question in Ambleside. "Unknown to each other, we were both planning to propose," explains the bride. "I used to morris dance when I was younger, and Robyn always joked that she would never marry me unless I performed for her beforehand. I was going to bring pompoms, but I had nowhere to put them. I considered hiding one in the sleeve of my jacket, but because it was 30ºC, I looked ridiculous. I decided against the idea. I took Robyn to the side of the lake and started to dance. She thought I was losing the plot and looked terrified. It came as a massive surprise to her when I got down on one knee with a ring. She said 'yes' straight away, and we were over the moon."

Here Danielle shares some of her favourite moments from their big day...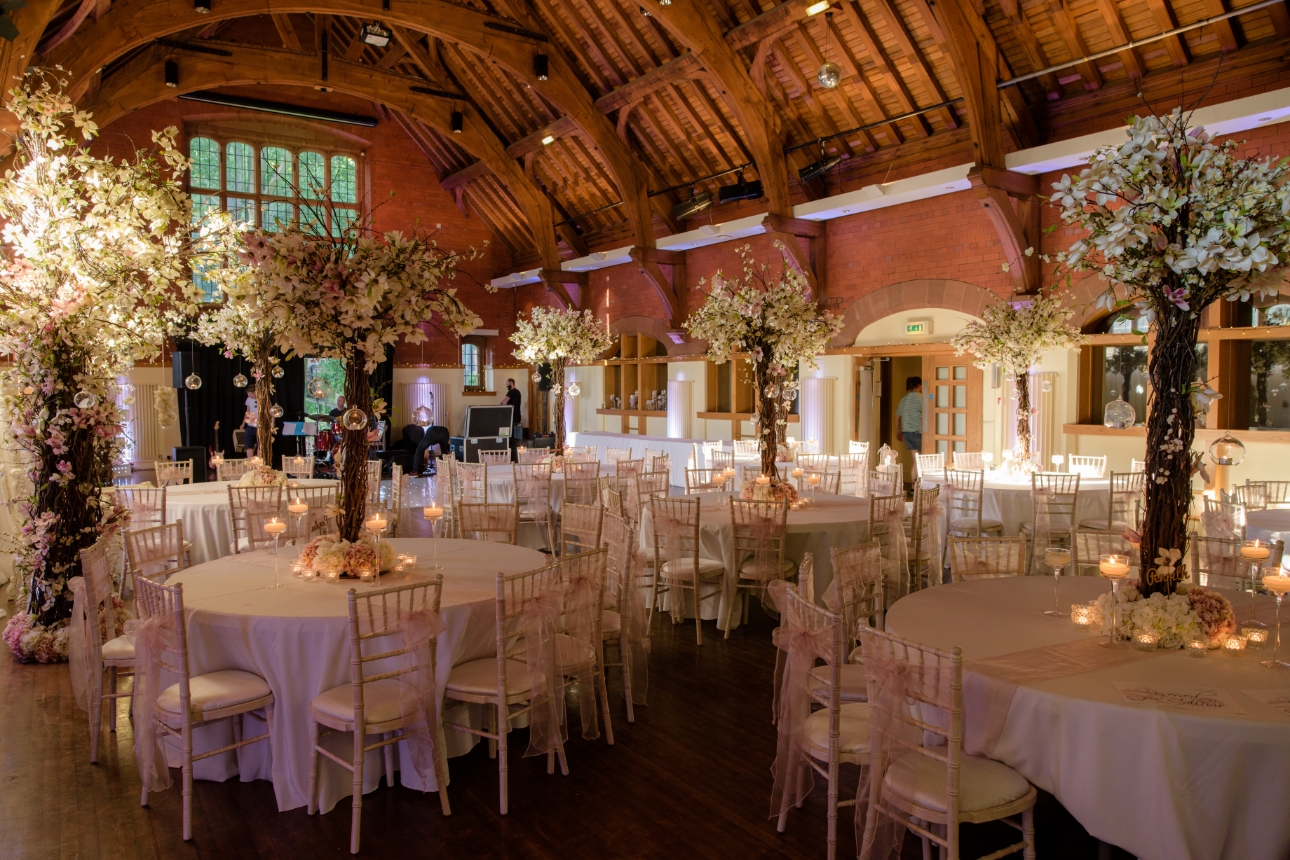 After visiting a few wedding fairs, it became clear that we were going to use Qube Events & Productions. We wanted blossom trees to play a major part in our nuptials, so we incorporated the blooms into our centrepieces and lined the aisle with 12ft trees. The company supplied chairs, bows, backdrops, runners and table names. We were overwhelmed by their services.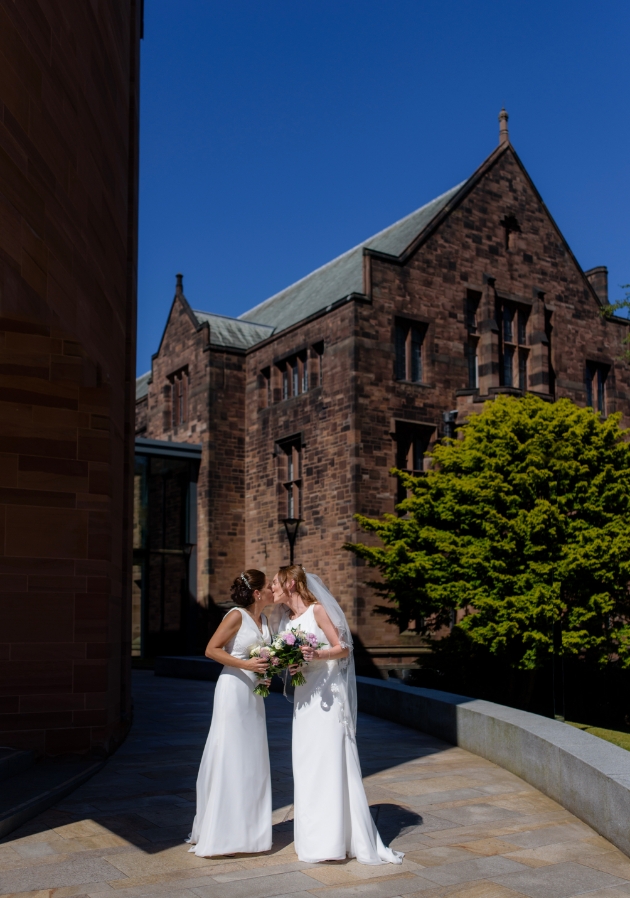 Robyn and I decided to have our wedding at Bolton School. At first, I was unsure about the venue, but Robyn insisted we visit. Once we arrived and saw the grounds, we knew it was the place for us. The building is breathtaking inside and out, and we loved everything about it. The staff were amazing and ensured our day was perfect.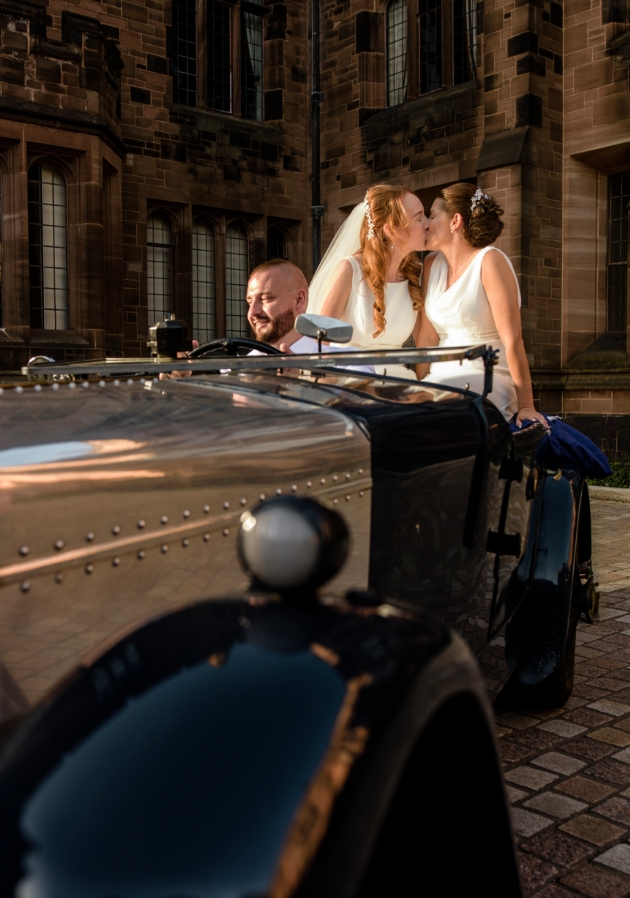 A family friend of ours runs Posh Pampa Campa and provided our transport. We chose a blue and ivory Volkswagen Campervan decorated with garlands. The company even waited outside after the ceremony so we could take pictures.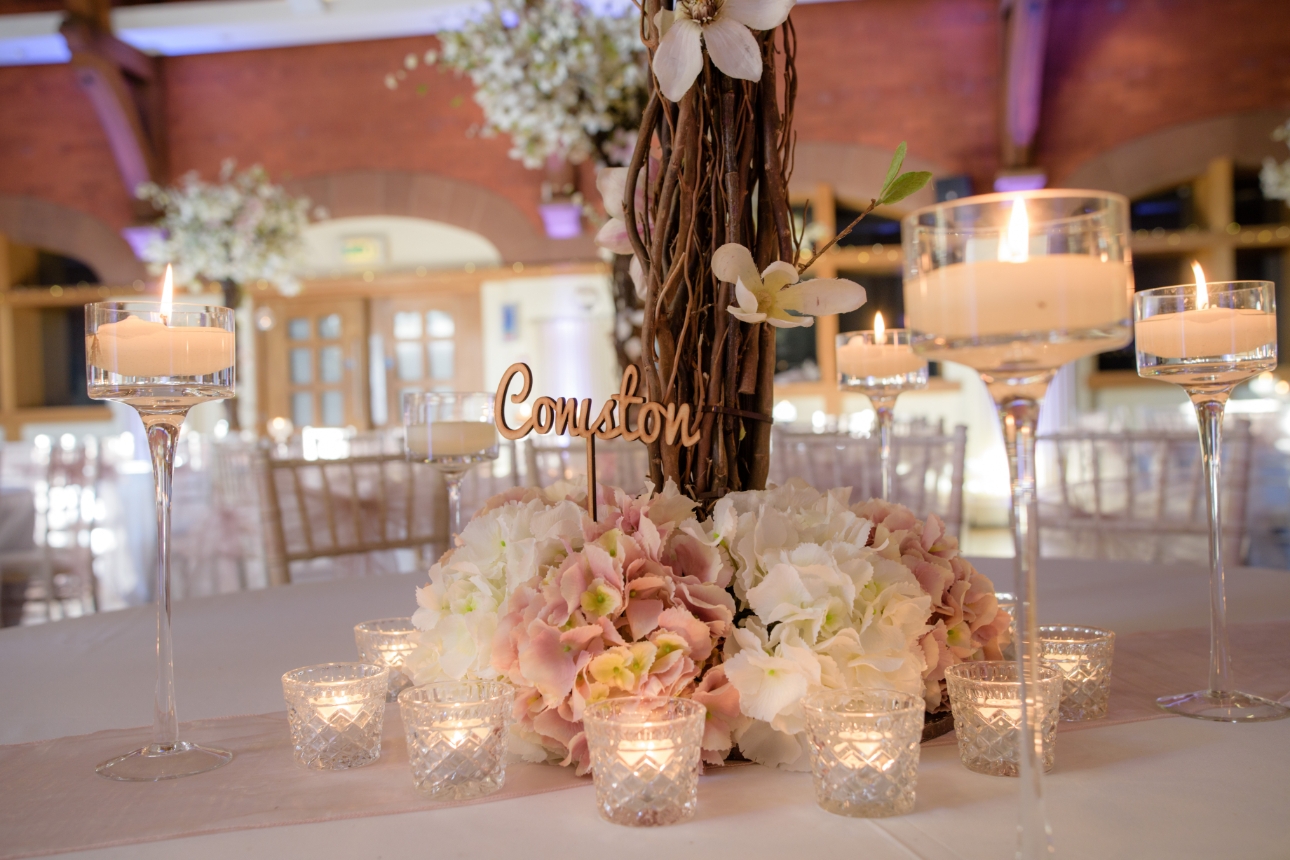 The place settings were wooden signs named after Ambleside locations.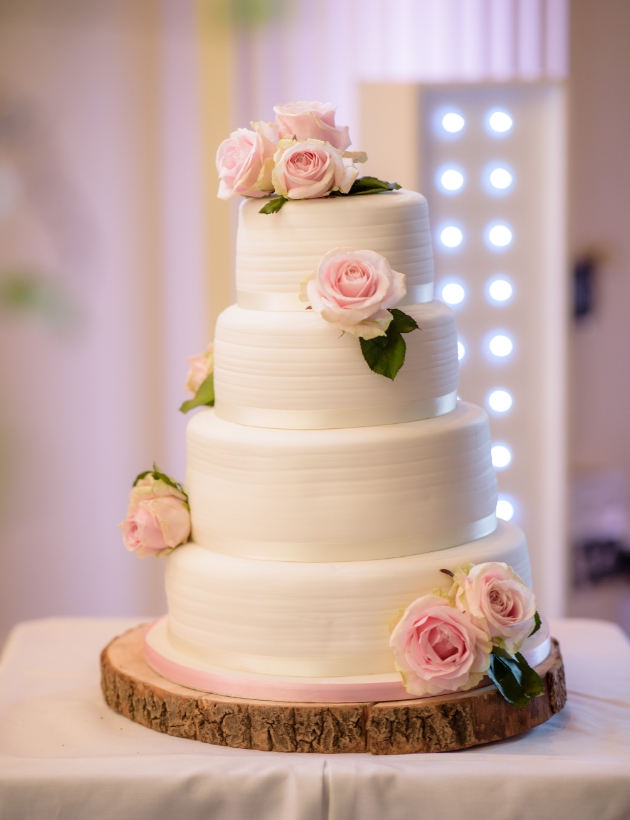 Our big-day bake was made by Cakes by Steph. It was four tiers and decorated using scattered flowers from our bouquets.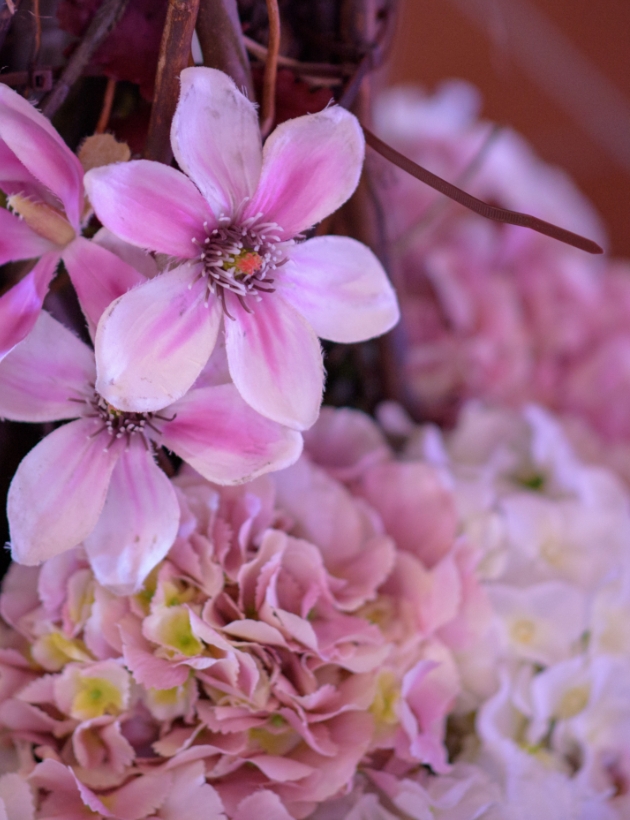 For the flowers, we hired Noir Florist. The blooms looked exactly how we imagined, and we kept them for a few weeks after the wedding.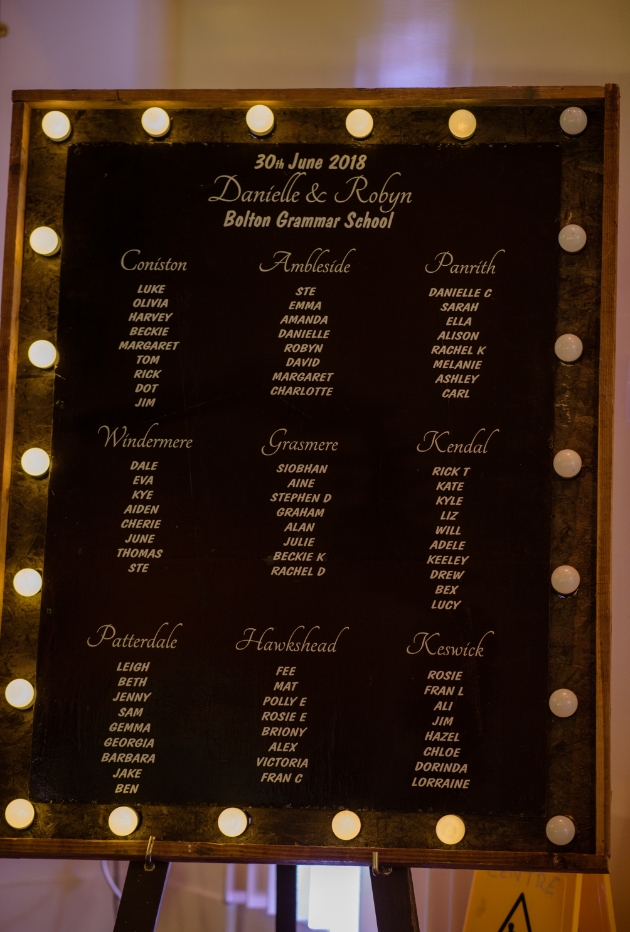 We chose a wonderful table plan with Hollywood lighting around the edges from Qube Events & Productions.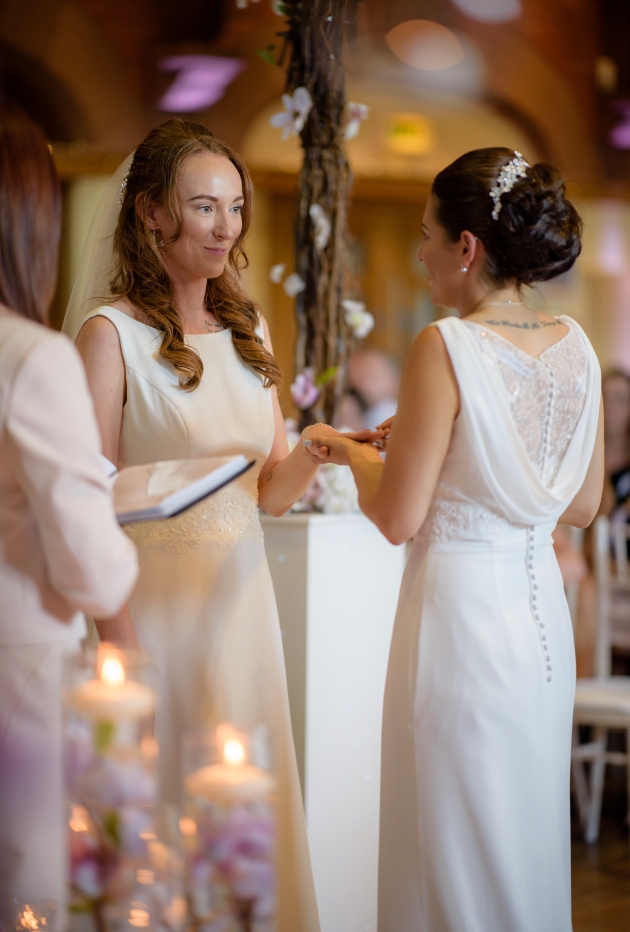 Robyn visited a wedding fair and came across a shop called Bridal Wear By Esmé. She visited the store and fell in love with an ivory gown, accessorising with a veil, hairpiece, small droplet pearl earrings and a silver bracelet.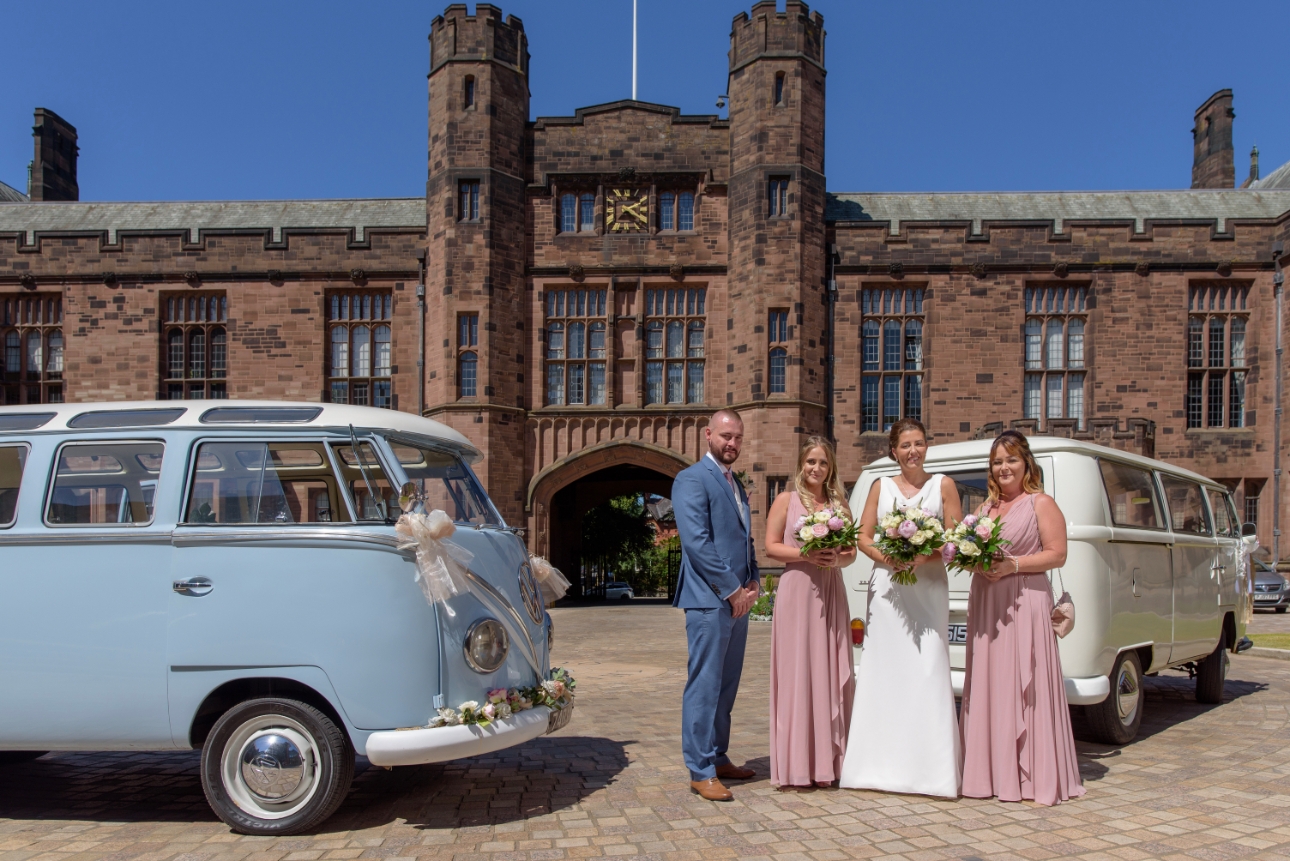 For the bridesmaids' dresses, we chose long, dusky pink gowns from Debenhams.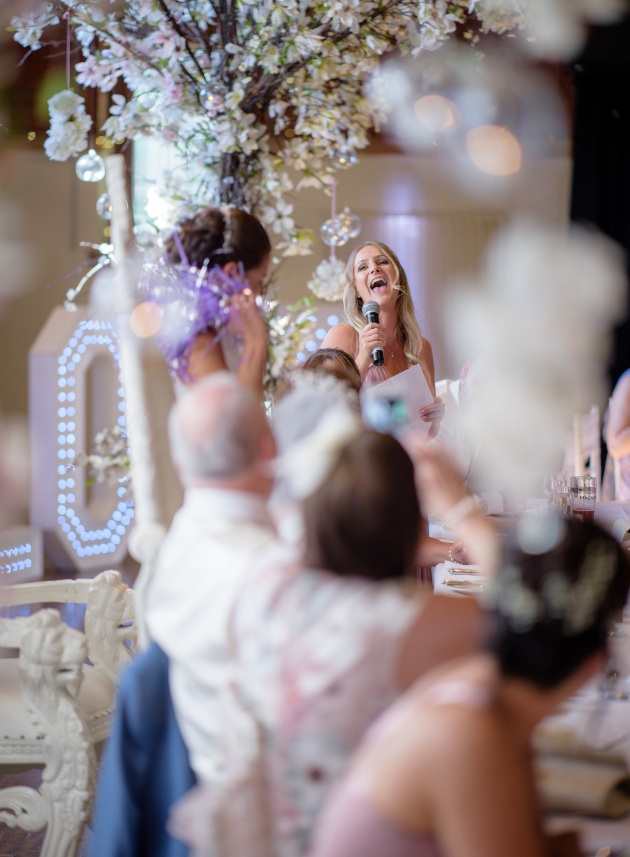 As I didn't do the morris dance correctly while proposing, the chief bridesmaid secretly arranged for some pompoms to be brought induring the speeches. Unknown to me, I had to perform the dance in front of all our guests.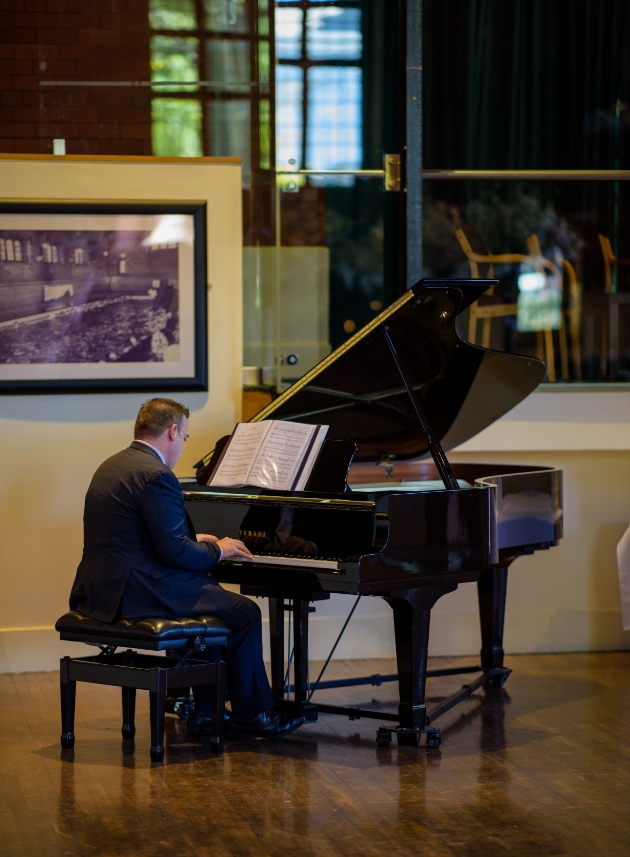 We hired a pianist for the ceremony and to play throughout the meal.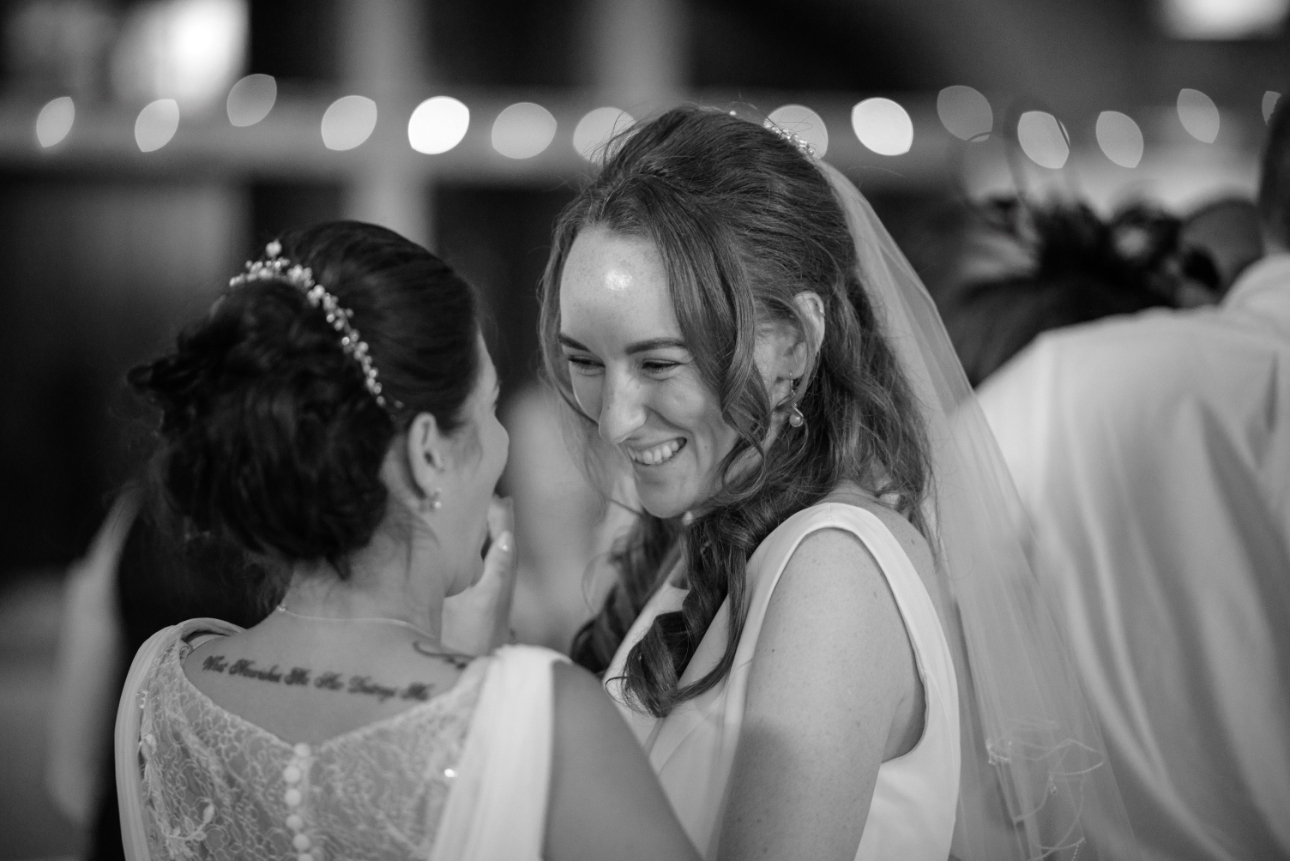 In the evening, we hired a band called Motown Gold. Our friends and family commented on how amazing they were and were dancing all night.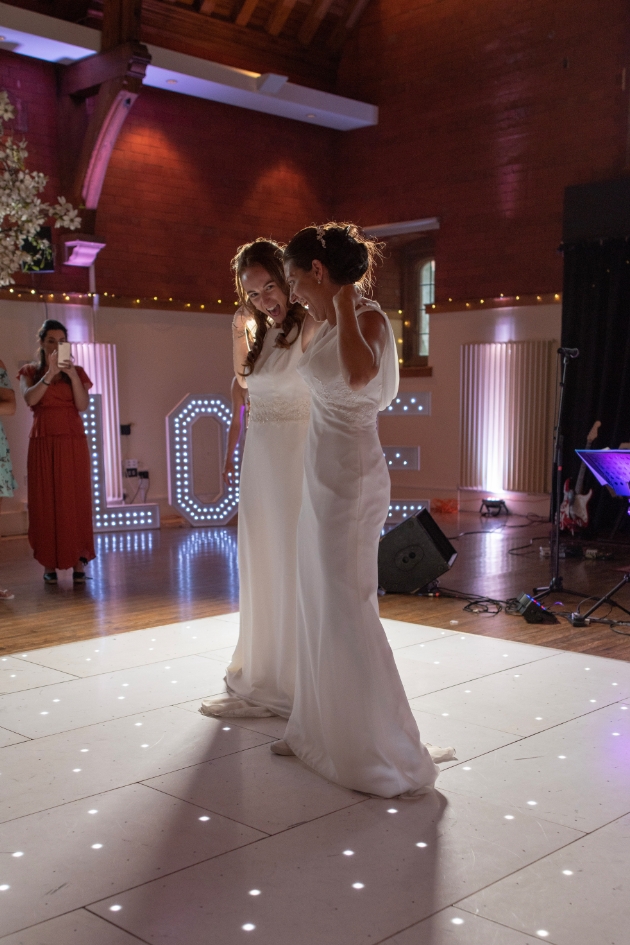 Our day was made special by all of our loved ones. The fact that many of them had never met but got on great was the best feeling in the world.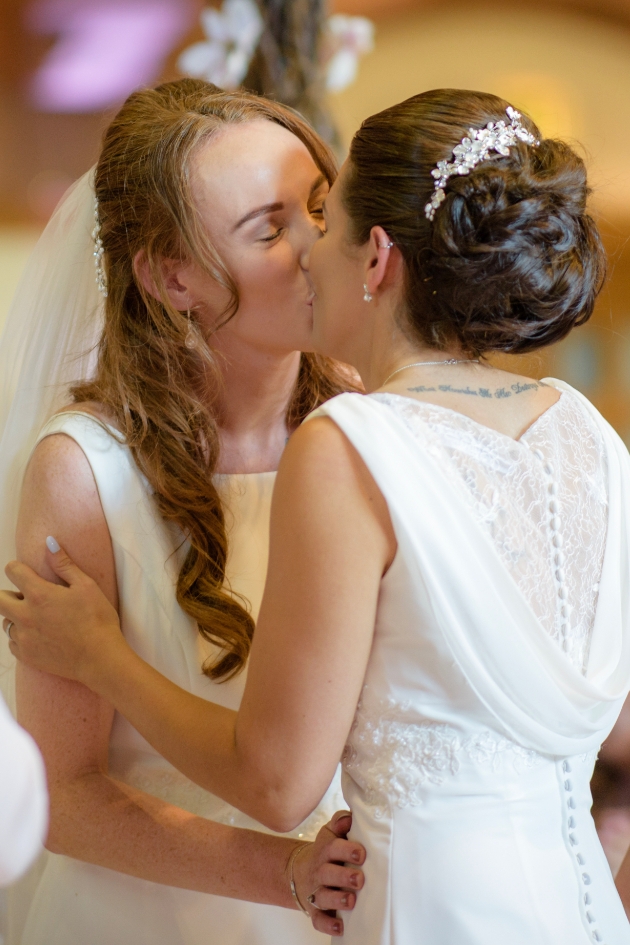 I was excited, slightly nervous and emotional during the service.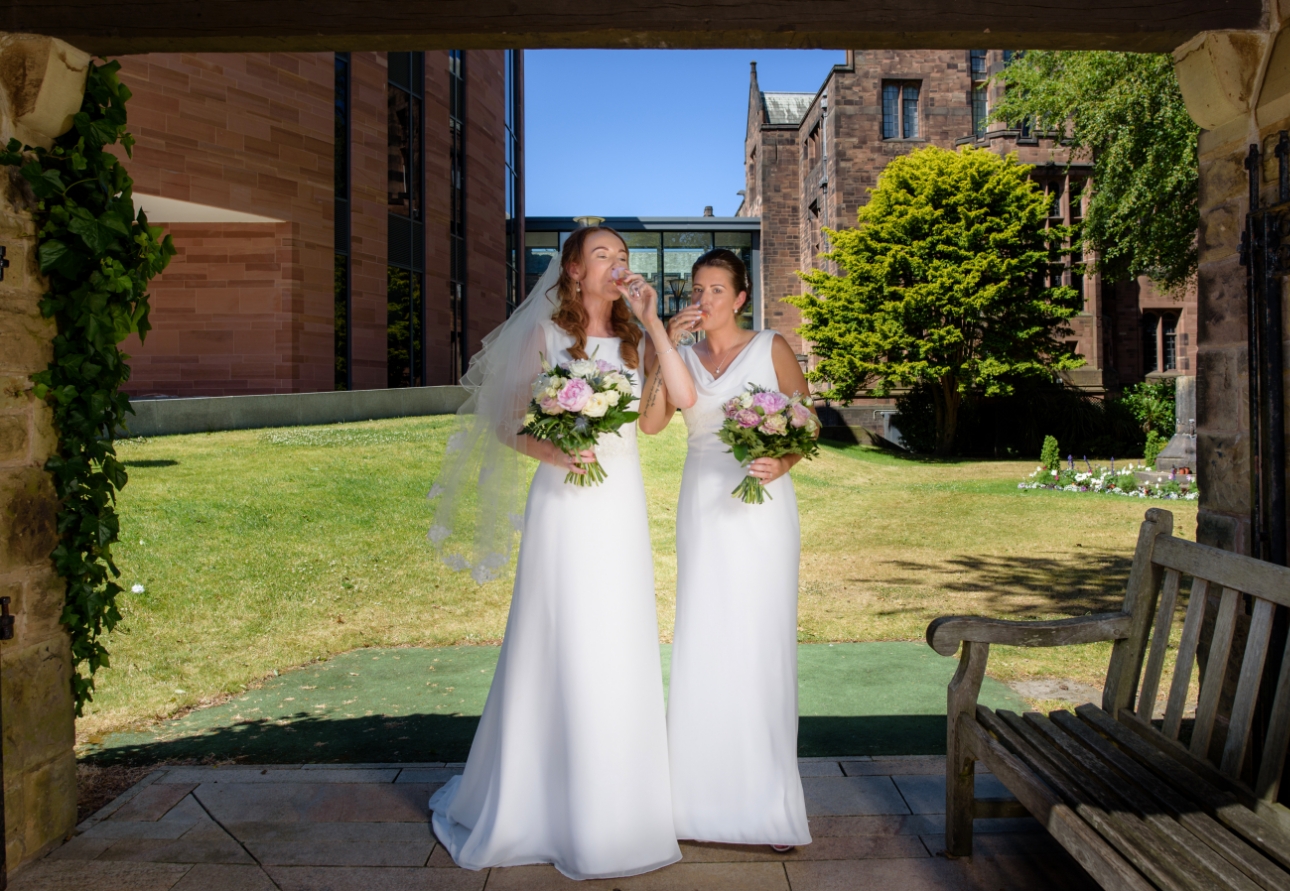 For our honeymoon, we went on a cruise around the Mediterranean for 10 days. It was the most beautiful, romantic and wonderful holiday we've ever been on.
Danielle and Robyn's contact book