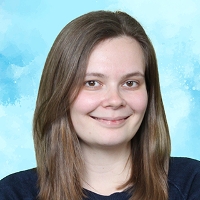 Get to know Melissa Barker, editor of Your North West Wedding, with these top 10 questions.
What do you love most about working on Your North West Wedding?
I love how diverse the magazine is, it covers Manchester all the way up to Cumbria so I often get sent beautiful real weddings and venues.
Describe the style of a Your North West Wedding bride?
A North West bride is very stylish and contemporary, they keep up with the latest trends and always have stunning weddings.
What's your favourite feature to write for Your North West Wedding?
My favourite feature to write is real weddings. I love seeing all of the beautiful décor and it's great being able to share a couple's special day.
If you were to get married what type of wedding would you have?
I don't like being the centre of attention so I would have an intimate wedding, with just close family and friends. My main goal would be to have a relaxed and fun day that we can remember for years to come.
Who would be your number one wedding guest and why?
I'd love to have David Attenborough at my wedding. I think his fascinating and would have some incredible stories to tell.
What are the five words that best describe you?
I like to think I'm creative, confident, organised, fun and outgoing.
When did you last go to the cinema, and what did you see?
I'm a big cinema fan, I normally go at least once a week. I love sci-fi/fantasy films especially Lord of the Rings, Star Wars and the Marvel universe. The last film I saw at the cinema was Scary Stories to Tell in the Dark.
What three items could you not live without?
I couldn't live without my car, books and as much as I hate to say it my phone.
Favourite food?
I love food so it's really difficult to choose just one. I would say one of my firm favourites has always been pizza.
Where are you happiest?
I'm happiest when I'm my friends and family relaxing and having fun.
Contact me
I'd love to hear all about your plans for your big day, or whether you'd recommend your wedding suppliers. Alternatively, let me know about any budget-saving tips you feel may benefit other readers. Email me at editor@yournorthwest.wedding.