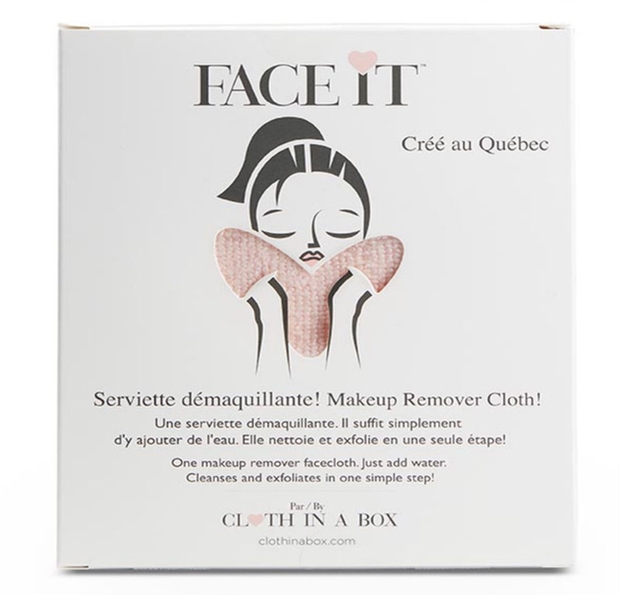 The eco-friendly alternative to help rid of stubborn makeup ahead of the big day from Makeupbox LDN.

Makeupbox LDN is a new online destination for all things new in beauty, showcasing the latest innovative designs and tools that you need in your makeup bag.

An exciting product it features online is the Face It Makeup Remover Cloth, an innovative heart-shaped facecloth which is the perfect alternative to microbead exfoliators, makeup wipes and pads.

Not only for the bride, but also her girl squad, it's great for achieving a glowing complexion ahead of the big day!

Designed to perfectly contour your face with its two pockets it's easily controlled and helps to rid stubborn makeup and gently exfoliates leaving skin feeling fresh, clean and super smooth.

The reusable cloth helps reduce environmental waste and has been created with an ultra-soft microfibre fabric.

Simply add cleanser and water and gently massage in a circular motion - it's suitable for all skin types.

Face It Makeup Remover Cloth, £12,99, www.Makeupbox-ldn.co.uk


SILKUP has launched its first product; the Luna, a silk hair wrap that protects hair while sleeping!
ELEMIS has introduce two new additions to its day to night Peptide 24/7 skincare range.
Gorgias London's Honey & Rosehip Oil Moisturiser is perfect for those looking for an intensive and soothing product.