Ask the experts
Here is a selection of Q&As from Your North West Wedding magazine. If you would like your question answered by our experts, please email it to editor@yournorthwest.wedding.
To view more Q&A's on a different topic, please select one from the list below.
Hot topic: Al fresco wedding worries
Our experts solve your problems
---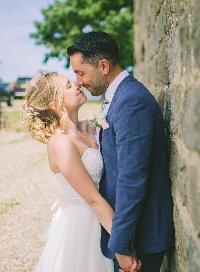 Snap happy
Q. My hubby-to-be and I are worried about having our pictures taken on our big day. We're not the best posers but would love a few snaps in the venue's gorgeous grounds. Do you have any advice?
A. Nik Bryant says: This is a common concern that most couples face, but try not to worry! The more you think about it, the less relaxed you'll look in your big-day pictures. Enjoy your time together, and remember your photographer will help if you need a little bit of direction.
---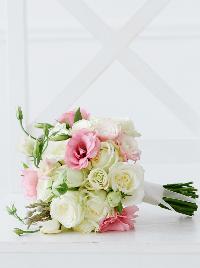 Pretty as a picture
Q. I'm set to tie the knot next summer, and I'd love to include some of the season's most beautiful flowers in my bouquet and venue décor. Do you have any suggestions of what I should look for?
A. Hamish Powell says: Summer is a wonderful season. Not only are there more venues available, but the number of flowers on offer skyrockets too!

- Decide on a colour palette and theme before considering your big-day blooms. This will narrow down the huge range on offer and help make your decision a little less daunting.

- Pastel hues are chic and on-trend. A mixture of softtoned flowers will complement your décor perfectly, no matter what theme you've chosen. Our current favourite is the dazzling dahlia, a quintessential bloom available in a number of shapes, shades and textures.

- Whites, greens and creams are timeless classics, but why not spice it up with some unusual varieties? Combining English blooms such as hydrangeas and astilbe with tropical flowers like cymbidium orchids, proteas or anthuriums can create a striking display.
---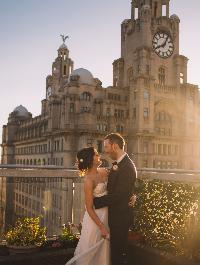 Don't rain on my parade
Q. We're getting married in a marquee. As the day gets closer, I'm starting to worry about the possibility of bad weather. How do we prepare for this and make sure we still get gorgeous images?
A. Lauren Elliott says: It's normal to worry about the possibility of rain on your big day, but try to have a positive mindset.

- Find a photographer who thrives in all weather conditions. Look through suppliers' websites and social media until you find someone suitable.

- You'll need to prepare for the fact you might get a little wet and that your dress will probably get dirty.

- Speak with your photographer beforehand and check that they have some nice umbrellas to shelter you both – these also look great in pictures.
---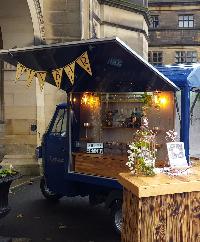 Drink and be merry
Q. A few of my friends have got married recently, and I'm worried my wedding isn't going to stand out. How can I add something special to my big day?
A. Gillian Bartlett says: If you want your big day to stand out from the crowd, try thinking of quirky alternatives for your food and drink.

- Instead of a traditional reception, why not hire a prosecco van instead? If you ask nicely, your supplier may even let some of your guests pull their own fizz!

- Glasses of prosecco can be pimped with fresh fruit, luxury cordials, liqueurs and even candyfloss!

- A bar can offer a wide range of gins and tonics. With so many artisan versions available, it can be a great way of serving a drink to your loved ones that they may not have tried before.

- Talk to the staff at your venue and make sure they're comfortable with you hiring an alternative supplier.

- To keep the cost down, ask about pre-paid packages.
---
Contact our experts...
Gillian Bartlett
Director
Hamish Powell
Floral designer
Lauren Elliott
Photographer
---