Ask the experts
Here is a selection of Q&As from Your North West Wedding magazine. If you would like your question answered by our experts, please email it to editor@yournorthwest.wedding.
To view more Q&A's on a different topic, please select one from the list below.
Hot topic: Spring
Our experts solve your problems
---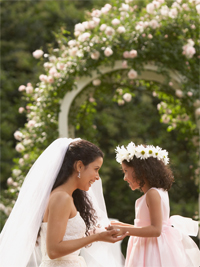 Picture perfect
Q. I'm getting married this spring and I have three children under the age of five. I'm thinking of hiring a professional service to look after them throughout the day but I'm worried about booking someone online I've never met. Do you have any suggestions?
A. Emma Kerr says: It's only natural for you to feel apprehensive about someone new taking care of your children.

- We always try our best to offer face-to-face consultations and if it proves difficult meeting we can arrange a Skype call instead.

- Rest assured companies that offer childcare services will have experienced staff with a clear DBS check and first-aid training.

- Find out if the supplier is attending any wedding shows and arrange to meet them there.

- Ask about the staff's experience.

- Request a picture and a letter from the nanny who will be looking after your children – this is also a great way of introducing them to the kids.
---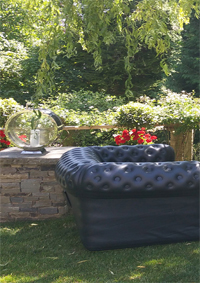 The wow factor
Q. We're having a spring-themed wedding outside and want to incorporate the season into our furniture. Do you have any suggestions?
A. Rachel Smith says: - Go for a neutral black or white sofa, it not only looks striking but it can also be matched with any shade. Combine these with our LED cubes that come in 16 different hues to create your ideal colour palette.

- Our air-filled Chesterfields are made of high-grade PVC and are fully waterproof so it can safely be used outside on any surface. If a shower happens the furniture will need a wipe and then it's ready to be used again!

- Think about using a small canopy to cover a seating area incase the weather gets bad. At 22kgs our sofas are sturdy enough for outdoor celebrations and can easily be moved throughout the day.
---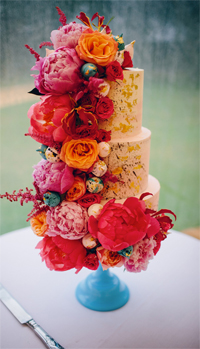 Cake expectations
Q. We're having a spring wedding and want to incorporate the season's colours into our cake. Do you have any suggestions on how we can achieve this?
A. Kate Tynan says: Before you make any decisions think about how you want to incorporate the season into your big day décor.

- Adding flowers to your cake will add a touch of beauty, elegance and a splash of colour.

- Alternatively, you could include real blooms. This is a more cost-effective option but not all flowers can be mixed with food so double check with your supplier first.

- If you want a special keepsake from your nuptials then I suggest you look at sugar versions. Although these looks beautiful keep in mind that it's more time consuming and therefore more expensive.

- Hand-painted creations are very on-trend at the moment and are a great way of incorporating the season into your big day.
---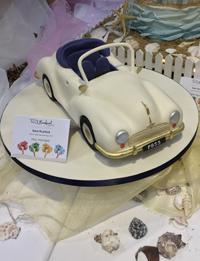 Just one slice
Q. I want my wedding cake to look impressive without it costing a small fortune and wondered if you could give me some tips on how to keep the cost down?
A. Sara Ruddick says: It's very easy to spend hundreds of pounds on the cake of your dreams so here are my top tips on keeping the cost down.

Less is more
- Choose a one or two-tiered creation and decorate it with clean lines. You could even incorporate sugar flowers and foliage to make it look more expensive.
- If you're worried it's too small then ask your supplier for a kitchen cake in the same flavour, depth and icing.

Double value
- Another option is to purchase a small one-tier bake and surrounding it with iced cupcakes and biscuits.
- Think carefully about when you're planning on presenting it to your guests. You could serve it as your dessert or if you're giving it to your loved ones later in the evening you could opt for small portions to help save money.

Cake styles
- Naked, semi-naked and buttercream cakes are all very popular and are more cost-effective as less icing and time is required.
- There are lots of metallic products that your supplier can incorporate into big-day bake to give it the wow factor.
- You can also purchase reasonably priced toppers to add a personal touch.
---
Contact our experts...
Emma Kerr
Cherub Event Minders
Rachel Smith
Furniture hire
---