Ask the experts
Here is a selection of Q&As from Your North West Wedding magazine. If you would like your question answered by our experts, please email it to editor@yournorthwest.wedding.
To view more Q&A's on a different topic, please select one from the list below.
Hot topic: Entertaining the guests
Our experts solve your problems
---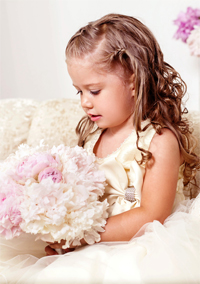 Childs play
Q. We're having lots of children at our wedding so we're planning to book a venue with plenty of space for them to run around outside. What should we do if it rains?
A. Emma Kerr says: Ask your venue
- Check with your wedding coordinator to see if there's an area available that you could set up just for the children.
- If there isn't a separate space, don't worry you can usually fit a table for them inside your reception room.

Children's areas
- Take into consideration the ages of the kids attending and provide relevant toys.
- We find big games to be a huge hit such as Jenga, Twister and Jumbo Connect 4.
- A quiet area is a great option as children sometimes need to rest and enjoy a story or nap.

Activities
- Activity books are always a lovely idea, these can contain puzzles, colouring pages and games.
- You could also play I Spy or give them disposable cameras.

Childcare services
- I'd recommended you hire a wedding crèche service – this will allow you to relax while they're being entertained.
- By hiring a professional you wouldn't need to purchase any toys or games.
- Most childcare companies are flexible around your needs so you can decide what works best for you.
---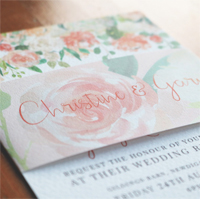 Upcoming trends
Q. We're trying to choose our wedding stationery – what styles and designs are set to be popular in 2018? Are there any big trends we should watch out for?
A. Jess Dick says: Deciding on a theme for your wedding can be a big decision and isn't always easy.

- If you're finding the process overwhelming I'd suggest you focus on one colour. Look at the things you've already organised, for example if you're having blush flowers then why not incorporate the same shade into your stationery?

- New trends are constantly emerging but I think the surge of monochrome and simplicity will be popular this year.

- An emphasis on flowers and foliage are also trending.

- Remember that your stationery will be the first time your guests see your theme so think carefully about textures and styles.

- Leave enough time to send your invitations, couples generally send them between three and six months before the big day but if you require menu options you may need to send them earlier.
---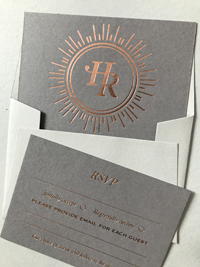 The wow factor
Q. I'm looking for gorgeous save-the-dates and wedding stationery for my nuptials, the only trouble is I'm not sure what style I'm looking for, or even what I should be asking local stationers – help!
A. Claire McDivitt says: A lot of customers come in with a moodboard or Pinterest board full of ideas, this can be a helpful way of ruling out colours and themes. Spend an afternoon with some magazines and cut out things you like to help give you some inspiration.

- Try and speak to a few stationers beforehand as they usually have a sample pack and paper options that you can view. You may even get inspiration from an invitation that they've previously worked on.

- Once you have an idea of what you want the next big obstacle is budget. Cheaper print styles are digital and litho which is also known as flat printing. I advise you use one of these methods for information cards or pieces where you need interchangeable text.

- If you have a big budget then letterpress, foiling, embossing, thermography and engraving are all great ideas. Don't be afraid to contact companies and ask for a sample of their previous work.

- Don't stress about what you should be asking your stationer. A reputable company should be asking you all the questions and finding out what you like.
---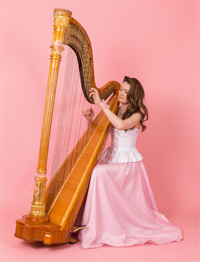 Music to my ears
Q. My hubby-to-be and I are looking to book a harpist for our big day. We've created a playlist of our favourite songs would you be able to learn them for our upcoming nuptials?
A. Sarah Davies says: It's always a joy to work with a bride and groom who have ideas about what music they want on their big day. As an experienced performer I pride myself on having a varied repertoire that can be tailored to most occasions. Just remember when booking that a competent harpist will be able to arrange and advice on a selection of songs to suit you.
---
Contact our experts...
Claire McDivitt
Stationer
Emma Kerr
Cherub Event Minders
Jess Dick
Wedding stationery
---