Ask the experts
Here is a selection of Q&As from Your North West Wedding magazine. If you would like your question answered by our experts, please email it to editor@yournorthwest.wedding.
To view more Q&A's on a different topic, please select one from the list below.
Hot topic: Wedding worries
Our experts solve your problems
---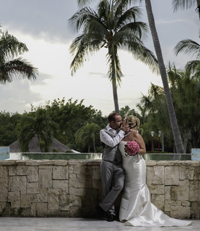 Love is in the air
Q. I'm set to tie the knot next spring and I'm worried that I won't be able to look natural in the photographs and they'll look staged. What should I do?
A. Dawn Matthews says: Here are my top tips:
Invest some time with your photographer

- It's a good idea to organise a pre-wedding photo shoot with your photographer a few months before the wedding. It will give you the opportunity to learn posing techniques, improve your posture and get over any self-conscious feelings.

- If your photographer doesn't offer this service then keep in touch with them and share any ideas you have, talk about your concerns and give them as much information as you can before the big day.

Learn to love yourself
- As a world that's addicted to our phones it can be difficult posing for pictures without filters. I suggest to any bride who hates her photograph being taken to take a selfie every day for a month with no filters and you'll soon feel more comfortable in front of the lens.
---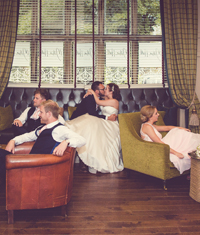 The look of love
Q. We're getting married in February and I'm worried about our big-day photography; how can we make sure our pictures look romantic even in potentially bad weather?
A. Christina Davies says: Every couple worries about how the weather will impact their big day but if you hire an experienced photographer they should be able to capture beautiful images even in the rain.

Your supplier should visit the venue before the day and take note of any indoor areas available in case of poor conditions. Make sure you discuss your options and any prop ideas such as wellies and umbrellas with them beforehand.

If you feel comfortable around your photographer then you should relax and those romantic moments will happen naturally. The biggest piece of advice I could give you is to enjoy the moment and trust your supplier! If you do this then you'll end up with beautiful pictures that will shine even if it rains.
---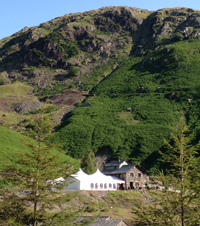 A winter wonderland
Q. We're getting married this winter and want to transform our venue into a winter wonderland. Do you have any suggestions of how we can incorporate our theme into the big day?
A. Rebecca Forsman says: Here are my top tips:

- Magical settings – speak with your venue about decorative options and explain what your overall vision is for the day – they may have some great ideas!

- Light up the night sky – incorporate fireworks and sparklers into your evening reception, this will wow your guests and provide some great photograph opportunities.

- All in the detail – dress your wedding party in colours and fabrics that reflect your wintry theme. Cool blues, metallic silvers and grey hues are perfect for the season. Look for fabrics that shimmer in the light and use the colours from your outfits in the décor.

- Eat, drink and be merry – for your wedding cake think pearlescent icing and shimmering elegant touches. For an extra wintry touch consider serving your guests hot mulled wine upon arrival.

- Finally – don't be afraid to take inspiration from others weddings you see online.
---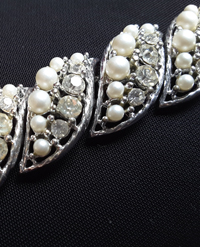 Dressed to impress
Q. We're having a January wedding and I want to incorporate the season into my jewellery. Do you have any suggestions?
A. Tabitha Sims says: I'd suggest you focus on sourcing mid-century designers such as Weiss, Coro and Trifari. Try and include winter colour pallets into your jewellery choices to provide a touch of elegance and sophistication.

Colours
- Silvers, pearls and crystals provide a smart accent that will contrast with almost any outfit.

- Matte golds will create a bolder look and when paired with a cool white it can look stunning.

Design and forms
- Natural shapes such as snowberries, stars and snowflakes all convey the feeling of winter.

- Textured metal finishes echo different frosted surfaces and add another dimension to the overall seasonal effect.

Purchasing your jewellery
- Given time, reputable dealers will source items for you and usually carry a good selection to give you some inspiration.

- Costs can vary from piece to piece depending on where they were designed. The advantage of choosing jewellery from this era is that the pieces are usually hand-set with high quality jewels.
---
Contact our experts...
Christina Davies
Photographer
Dawn Matthews
Photographer
Rebecca Forsman
Marketing Manager
---