Ask the experts
Here is a selection of Q&As from Your North West Wedding magazine. If you would like your question answered by our experts, please email it to editor@yournorthwest.wedding.
To view more Q&A's on a different topic, please select one from the list below.
Hot topic: Wedding worries
Our experts solve your problems
---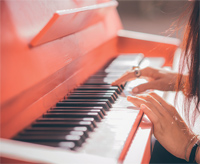 Now that's entertainment
Q. My husband-to-be and I would love to hire a musician for our big day, however, we're a little dubious about booking someone online. How can we make the best choice?
A. Craig Smith says: My top tips are:

- Start by using Google to search for the instruments you like and include your venue in the search too. Make sure you look at several websites and don't forget the later pages of Google as they may hold hidden gems.

- Look for people with live audio or video clips on their website instead of studio recordings as these can be auto-tuned and may not sound as good in person.

- It's also worth looking for reviews or recommendations by other musicians and entertainers, as they know a good entertainer when they see one.

- The best musicians will offer consultations, this is where they'll play some of their music for you and you can have a discussion with them before booking.

- They should also offer liability insurance, past client's reviews and contingencies for faulty equipment or illness on the day.

- Avoid performers who'll ask you to choose from a fixed list of songs, the best musicians should be able to learn almost anything you like, without having to pass on much (if any) rehearsal costs.

- Make sure you check these things when you contact your shortlisted musician and you'll have some great music on the day.
---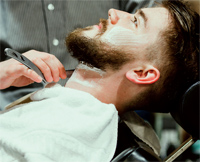 A sentimental surprise
Q. I'd completely forgotten about buying a wedding present for my husband-to-be, until now. What's the ultimate gift for grooms?
A. Danielle Harvey says: Don't worry, the groom's gift often gets forgotten about – I'm sure, like most brides, you've had a million other things on your mind! I personally think it's best to get the groom a present that's personal to them and something that they can use or wear straightaway. If your man is a bearded beauty, booking him in for a professional shave for the wedding morning is a good idea. It keeps his nerves at bay pre-ceremony and ensures he's looking fresh for those all-important photos. Alternatively, why not have some cufflinks or a tiepin personalised with your wedding date? They'll add a personal touch to his big-day look and will bring back great memories for him when he wears them after the wedding too. Other popular pressies include watches and aftershave – these are always winners with husbands-to-be!
---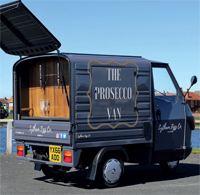 The wow factor
Q. A few of my friends have got married recently and I'm worried my wedding isn't going to stand out. How can I add something special to my big day?
A. Isabel Shaw says: Making your big day different can be tricky. Your day will always be special, but you want to create something fun and memorable that you and your guests will remember for a very long time.

A great way to make your wedding stand out is by hiring a mobile bar. Here at Lytham Fizz Co, we operate a mobile bar and prosecco van with a difference. We know how important it is to stand out from the crowd and we strive to create something unique and personal for your big day.

Our prosecco van forms part of our mobile bar and we work closely with you to cater to your theme and style, and can even create a bespoke cocktail menu to give your day the perfect finishing touch.
---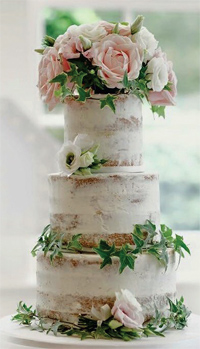 A piece of cake
Q. I want my wedding cake to look impressive without it costing a small fortune and wondered if you could give me some tips on keeping the cost down?
A. Kelly Towriess says: There are many elements that affect the price of a wedding cake, so make sure you choose options that best suit you. Here are my top tips on keeping the cost down:

- The more decoration you have on the cake, the more money it will be. Choose a more simple design to help you watch the cost, a good option is to have fresh flowers instead of sugar flowers as these take hours to make by hand.

- Most brides will also choose the option of having dummy tiers – these are false tiers within the cake, covered in the same icing as the main cake so none of your guests will know the difference. These are great if you want to add height without increasing the portions of the cake and raising the cost.

- A stunning trend this year is the semi-naked cake, these have thin layers of buttercream giving it a lovely sharp finish while still maintaining the rustic look. These are usually dressed with fresh flowers and because there isn't the cost of covering it in fondant icing it's the cheapest version of a wedding cake and personally one of my favourites.

- Make sure you choose a cake designer that will work with you to design something that suits your needs and price range.
---
Contact our experts...
Danielle Harvey
Features editor
Isabel Shaw
Drinks expert
Kelly Towriess
Cake maker
---