Ask the experts
Here is a selection of Q&As from Your North West Wedding magazine. If you would like your question answered by our experts, please email it to editor@yournorthwest.wedding.
To view more Q&A's on a different topic, please select one from the list below.
Hot topic: Fabulous Themes
We ask local experts how to add the finishing touches to your chosen theme
---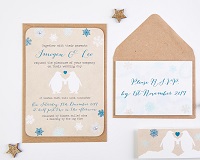 Upcoming trends
Q. We haven't decided on our theme yet and are trying to choose what wedding stationery to have - what styles and designs are set to be popular in 2017? Are there any big trends we should watch out for?
A. Grace Sherriff says: Wedding stationery has become so much more than just an invitation, it sets the look and feel of the day. These are the trends for 2017…

Botanical – we've seen a huge rise in botanical-inspired prints in both fashion and interior design, which has started to influence the stationery market. The result is a fresh, minimal finish that works perfectly with wooden details and strings of lighting.

Tropical and travel-themed stationery – think cute planes, palm leaves and bleached-out colours. We love the idea of using a map of a destination that's special to you throughout the stationery.

Making it personal – couples are looking for ways to continue a bespoke feel to their wedding stationery. This can be done by adding stickers to the envelopes with your initials and wedding date, or by using a wedding hashtag and encouraging guests to share moments on social media throughout the day.

Include the season in your stationery – be that autumn leaves, festive snowflakes or some colourful summer blooms. This idea works particularly well on the save-the-dates, as it gives a feel for the season of the wedding.
---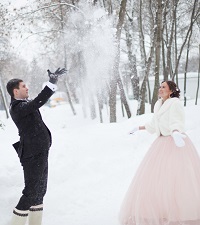 Festive photography
Q. We're having winter nuptials and want gorgeous photos but we're worried about bad weather ruining the day. Do you have any advice on how to get perfect snaps regardless of the season?
A. Alex Harrison says: Alex says: If you're having a winter wedding, you have to hope for the best and expect (and prepare) for the worst. In practical terms, I'd always tell the bride to have some funky wellies or other boots alongside a warm coat to put on in-between photos. Most importantly, they need to have the attitude that the weather will not stop their big day. Just remember, dresses can be cleaned and hands and feet can be warmed up, but you can't re-live your big-day.

It's also important to choose a photographer who's used to winter celebrations – it's a slightly different skill set and he or she should have complete albums of past winter nuptials to show you. If they're experienced they'll have the right gear – from camera lighting to practical items like umbrellas, and will know from experience how to make the best of the weather.
---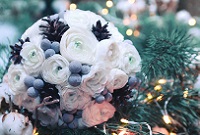 An icy arrangement
Q. We're having a winter-themed wedding with a silver and blue colour scheme. Which flower arrangements do you think would suit our day best?
A. Sara Barrow says: Silver and blue can be a stunning combination but it can be a bit tricky as there aren't many blue flowers around in the winter. If you're going for navy blue then you could use viburnum steel berries and thistles in your flower arrangements and you could introduce pale pink, which goes beautifully with navy and silver. Whereas, if you're planning on using a brighter blue then I'd use white and ivory flowers, use lots of silver foliage and then use blue accessories such as Christmas baubles – you could even try spray painting elements to get your desired colour.

Silver twigs are also wonderful, they can be used to line the aisle, or used along the tables with some fairylights and Christmas bling – why not even add some faux snow for a finishing touch?
---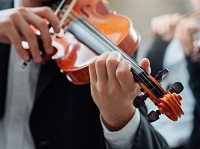 Your perfect playlist
Q. My fiancée and I are having an elegant celebration and were thinking of hiring a string quartet. Do you have any advice on how we can have a classic theme but still keep the music modern?
A. Nikolas Gjylaci says: Choosing a string quartet to perform at your wedding is a great choice in many aspects; it adds a touch of class, it creates a brilliant atmosphere and the instruments are visually stunning with each piece individually hand-crafted.

Most string quartets nowadays are equipped with a huge variety of music genres, from classical and jazz to modern pop and music from the movies. We find that the most popular choices are classical during the ceremony, modern pop or jazz at the drinks reception and classical pieces slowly evolving into modern pop as the day evolves.

You could even create your own playlist that you'd like performed throughout the day. Make sure you look at your desired string quartet's repertoire page on their website to make sure they have the right tracks for you.
---
Contact our experts...
Alex Harrison
Photographer
---