Ask the experts
Here is a selection of Q&As from Your North West Wedding magazine. If you would like your question answered by our experts, please email it to editor@yournorthwest.wedding.
To view more Q&A's on a different topic, please select one from the list below.
Hot topic: Seasonal wedding
Our experts solve your problems
---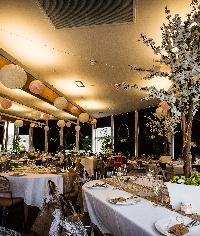 Last-minute prep
Q. We're getting married in a few weeks, and we've left most of the planning until last minute! I'm panicking about how to decorate our venue. Do you have any suggestions?
A. Sarah Scott says: Here are my top tips:

- If you're planning on making most of the decorations yourself, then I suggest you opt for a rustic theme. It's easy to achieve as you can mismatch products, and it won't make a big dent in your budget.

- Talk to your friends and family, and ask them to help. Search for images in wedding magazines and on the internet to show your loved ones your vision.

- There are lots of simple and cost-effective ways to style your venue, such as decorating it with paper lanterns. These are cheap to buy and come in a variety of hues, so you're sure to find something that suits your theme.

- Paper flowers are also a great option. You can make these yourself using online tutorials, and the finished product looks fabulous. Alternatively, you could look into purchasing some gypsophila. Get some jam jars and decorate them with hessian and lace, and add the blooms to create a beautiful centrepiece.

- Think about what is readily available at the time of year you're getting married. If it's a spring wedding, you could incorporate petals on the tables. Or if you've opted for winter nuptials, then add a touch of sparkle with scattered crystals.

- Create a display of your favourite photographs. These could be used as place names to add a personal touch to your big day.

- Another option is to hire a professional stylist. Tell the supplier all of your ideas and trust them! After all, it is their job to ensure you have the perfect day. You won't have time to save for expensive decorations, so let your stylist know your budget and stick to it! Be honest and open regarding your money situation so that they can source suitable products.

- You can find a décor checklist on my website, which you can print off to make sure you have everything covered.
---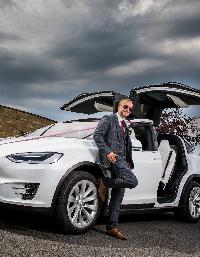 The wow factor
Q. We're getting married this October and are looking for some wow-factor transport. Do you have any suggestions?
A. Robin Gleave says: If you're getting married in autumn/winter, then one thing you may be worried about is the weather! The last thing any bride- or groom-to-be wants to happen is for their wedding transport to break down or to have it not start in the cold or rain.

For a modern and reliable choice, I suggest you look at a high-tech supercar. Our Tesla Model X has heated seats to ensure you're toasty on your way to the church. It can seat six people, and it has fabulous falcon wing doors, which will look fabulous in your photographs.
---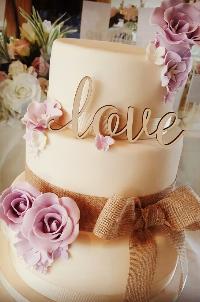 Ready, set, bake!
Q. We're having an autumnal wedding and want to incorporate the season's colours into our cake. Do you have any suggestions for how we can achieve this?
A. Louise Rowley says: Autumn is a great season, and you can easily capture the essence of it through your colour scheme.

- Have simple but elegant sugar flowers cascading down the side of the cake in rich autumnal colours.

- Bark epitomises the season, and it makes a beautiful addition to any bake.

- Fabrics such as hessian and twine lend themselves well to this time of year, so why not incorporate some of these into your design?

- If you prefer a simple design, you could look at the oh-so popular naked bake and decorate it with seasonal fruits.

- Try to get creative with the flavours too! Look at sticky toffee pudding or opt for chocolate orange – yum!
---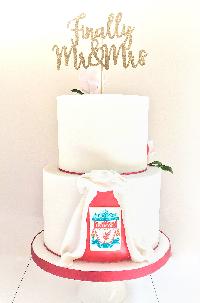 Cake expectations
Q. My hubby-to-be wants to incorporate his love of comic books into our wedding cake, whereas I want a more traditional design. Do you have any suggestions for how we can include both our personalities?
A. Sharon Callaghan says: It's important you decide on a theme for your cake so that it doesn't become too mismatched and confusing.

- Opt for a traditional option and incorporate subtle nods to your hubby-to-be's favourite comic book characters.

- You could add a reveal tier and use bright colours on the back or side of the bake. This is becoming a popular trend, especially for grooms who want to be more involved in the planning process.

- Alternatively, you could choose a traditional design and ask him get creative with the toppers.

- Take a look at individual groom cakes. These are a great way of incorporating both your ideas and personalities.
---
Contact our experts...
Louise Rowley
Elegant Cake Designs by Lou
Robin Gleave
Falcon Wedding Hire
Sarah Scott
Enchanted Wedding
Sharon Callaghan
Sprinkles & Sparkles
---